A Quest to Cycle Around The World
I´m P-G Fahrbring, occupational health and safety engineer and ordinary person on a quest to bicycle around the world. I'm been tour biking since 2007 , my first ten years during my annual vacations, mostly in Europe, with a detour to Cuba.
In 2015, I read an article about a young girl from my county, Västernorrland, Sweden, named Fredrika Ek, who had just started such a global cycling journey. This inspired me immensely, and the following year, I felt ready to take on the challenge…and I'm still on that path.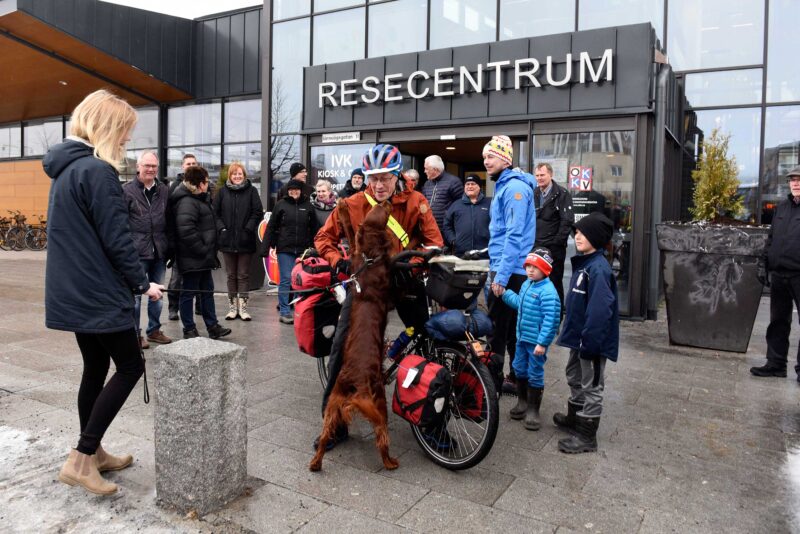 I started my journey around the globe from my hometown. Örnsköldsvik. After alomost a year on the saddle through Europe, Iran; Uzbekistan  I affected for asthma problems in Chorug, Tadzjikistan so I needen to go back home for recovery. Of course, it was a significant disappointment, but health comes first…
Six month later I was sitting on the saddle again, this time from where I stopped , Chorug, Tadzjikistan
Now heading Ak-Baital pass,Kyrgyzstan, China and futher south. 14 month later a new setback, this time economic problem. Instead for a flight to Ushuaia, SouthAmerica I flew to Farao, Portugal and 3000 km bicycling back home.
However, I never gave up the plan to complete the around-the-world cycling journey. Some obstacles emerged, and the pandemic was a setback. Now, in November 2023, it's time to finish the journey.
My next trip on my global journey will start from the southernmost town in the world, Ushuaia, Tierra del Fuego, Argentina.
November 12 my flight to Ushuaia starts from Stockholm and two days later my feet will touch Isla Grande de Tierra del Fuego. Then all the way up through 5 countries before I heading Central America.
Last part of my global journey is to ride across US and then a flight home toEurope and finishing my bicycle ride to The Heart of HighCoast. Örnsköldsvik.
I feel very motivated and well-prepared for this final leg of the trip, and you are welcome to follow my adventures through this blog.
P-G
// The Global Cyclist 1726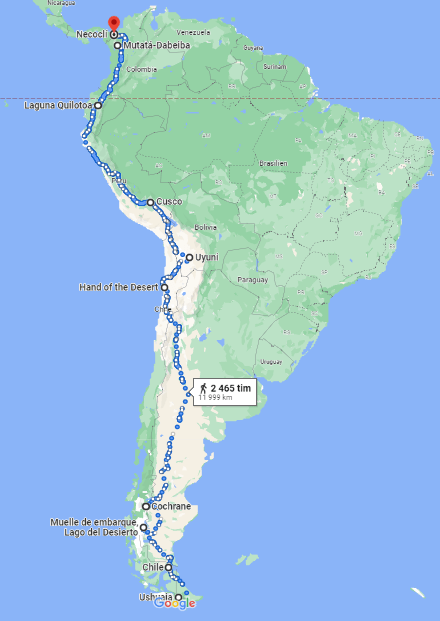 I'm gonna miss these delightful and beloved creatures
Three lovley dogs I usually dog-sit for.
From right Jussi, 11,5 years young Irish Setter, Gordon, almost three year White Swiss Shepherd Dog and Enso also almost three year Border Collie.
They've given me many days of joy, happiness, and love and I¨m gonna miss them a lot….that's for sure!"