Save the Orangutan has a 90-account, which means that their operations are under the supervision of the Swedish Fundraising Control.
Their bank giro number (bg) is 900-1421, and their plus giro (pg) is 90 01 42-1
Illegal trade in wild animals is the fourth most common crime and one of the biggest threats to the orangutan's survival. The orangutan is protected by conservation laws in both Indonesian and Malaysian rainforests. Yet the orangutan is still the most traded primate in the world. More than 1000 illegal trades and activities involving orangutans occur every year.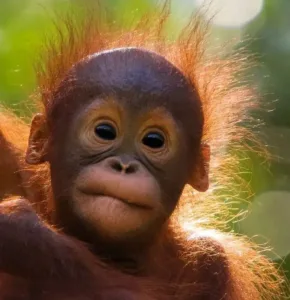 PLEASE HELP THEM TO SURVIVE