Things and gear I've packaed down to visualize mu global world cyling journey
To describe and remember your adventure for yourself and your friends, you'll need some photography equipment. You can choose the simplest and most affordable options, but I prefer a bit of quality even though I'm definitely not a pro. It gives me more pleasure later to look at the photos if the photos are photographically good.
I've packed three different types of photography gear: the Olympus OM-D E-M1 Micro Four Thirds, which is Olympus' compact mirrorless interchangeable lens camera, the Olympus Tough TG-6 compact digital camera, and a drone for capturing more spectacular photos and videos from above.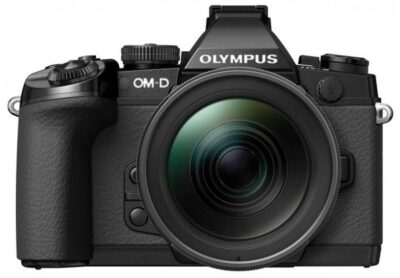 Olympus E-M1 Mirrorless 4/3 camera

Olympus OM-D E-M1 Micro Four Third
This camera has pretty good permormance despite almost 10 years. The Olympus OMD E-M1 packs great features into a small body and leaves very little to be desired for a wide range of photographers. The mirrorless camera has reduced the weight and size which is perfect for a biker
.
Compact waterproof canera
Olympus Tough TG-6 is the company's sixth-generation premium underwater camera. It features a 12 Megapixel sensor, 4X optical zoom lens, numerous sensors and, of course, serious protection against the elements.
I primarily use this camera most of the time; it's small and compact, easy to pull out of the handlebar bag on my bike. It's also extremely durable against shocks and water. It has built-in WiFi and GPS.
I'm very satisfied with this device
.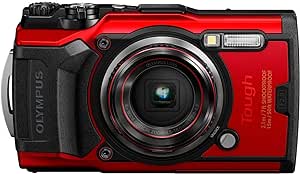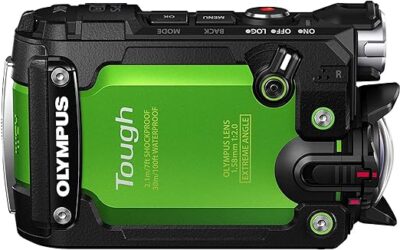 Action video camera
Olympus Styulus Tough TG-Tracker
As the first action camera by Olympus, the TG Tracker with its camcorder like design looks quite different from other action cams like Go-Pro.
The weight is low and fully water and shockproof. Also has tracking capabillity, WiFi and gps. Has built-in, flip-out screen
The camera is securely mounted on the bicycle's handlebars or in the handlebar bag for quick access.
Drone
This is my latest photo equipment. When I was cycling through Malaysia, I was accompanied by a guy from Canada who had a drone and used it during our bike trip. I was so impressed by what it could do that I decided to get a similar one for this journey.
DJI Mini 2 is a compact, ultralight mini drone that is perfect for traveling as well as recording everyday life. Mini 2 features 4K/30fps video, 12MP photos
Weighing less than 249 grams, DJI Mini 2 is incredibly lightweight and compact, making it incredibly travel-friendly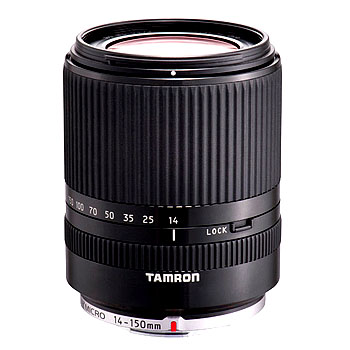 Lens
Tamron AF 14-159/3,5-5,8 Di II Super zoom-wide
To reduce the number of lenses I normally carry in my camera bag, I bought one lens that could replace three other lenses. I saved both space and weight,
The Tamron 14-150mm f/3.5-5.8 Di III is a wide-angle to telephoto super-zoom lens designed for Micro Four Thirds compact system cameras. Boasting a 10.7x zoom range, compact and lightweight design, a 52mm filter thread and a metal lens barrel exterior.
I have never used this type of lens before so this trip will be a test and evaluation of what it can perform in photo quality
Macro lens
Olympus M.Zuiko Digital 60/2,8 Macro
Sometimes is't nice to really come very close to an object and my Olympus M.Zuiko Digital ED 60/2.8 Macro corresponds to that desire. Has  Micro Four Thirds mount. The lens provides a 1:1 magnification ratio, which means that at its closest focusing distance, you can capture an area the same size as the sensor (17.3 x 13mm). The lens is weather-sealed, making it a reliable choice for weather-resistant camera bodies and not a weak link in such conditions.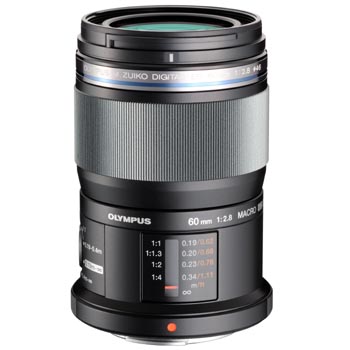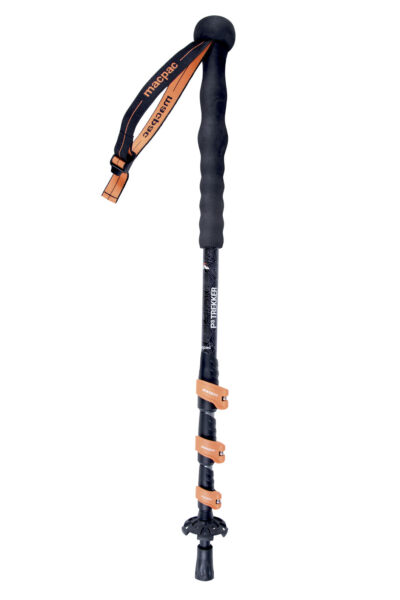 Mono pod
Even if modern cameras and lenses some kind of stabilization function built in you often need some x-tra assistance to hold the camera steady. My normaly camera stand is both heavy and unconventional.
When I was exploring New Zealand, I found this single-legged contraption in an outdoor store, Macpac in Christchurch. It's essentially a trekking pole, but it can be used as a mono pod for cameras. With an optional digital camera attachment just simply unscrewing the top knob and screwing on your camera.
I also found out I can use it as a bicycle stand….!"! Three to One stuff