Cooking Kitchen and Food on Tour
Whether you're at home, road-tripping in your car, flying from point A to B, or like me, pedaling around the world on a bike, you still gotta eat. Someone once told me there are plenty of bars and restaurants wherever you go, so why bother with camp stoves, propane, and cooking?
What to answer to that… I replied…
– Cash
– After closing time
– Middle of nowhere
To cook you need a stove regardless you like prepared and cold food or dining at roadside or restaurant, always staying at hotel and B&B!

"Fixin" your own dinner is also part and the charm of bikin round the world, it's a way to unwind after a long day in the saddle and soak in the scenery ahead of you. For me it was'nt a problem, I choose to bring with me my own kitchen stove and stuff.
Of course I step into eateries and lounges when the mood strikes, when I stay in hotels and B&Bs, invited by locals to sit down at their tables!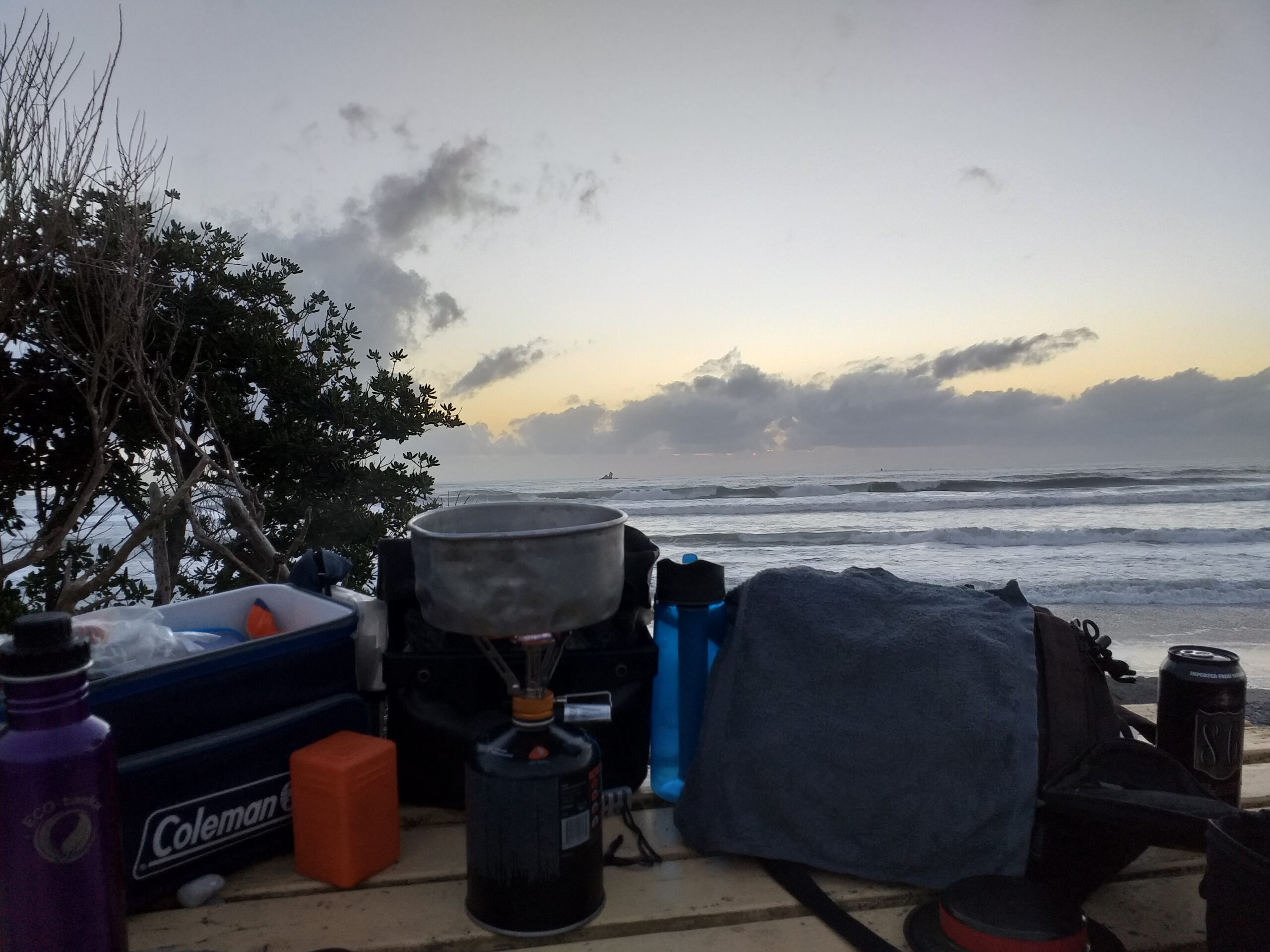 Kitchen stove
Primus Omnifuel multi fuel backpacking stove
Choose a stove with multifuel function because it happend the stor run out of gas or not selling. Primus multifuel have these qualities, can use different liquid fuel types, gasoline/petrol, diesel, kerosene/paraffin and even aviation fuel
Reliable, powerful and robust.Spareparts typically found in well-stocked camping or outdoor stores, SouthAmerica seems to be an exception!
Low weight, only 375 g (0,8 lb,lbs)
Kitchen Set
You really don't need this set. A spoon, fork and a knife is all you need, but I'm a nerd and find it necessery! 11 parts from beginning since almost ten years!
Folding whisk
Folding spoon
Folding ladle
2 spice containers
Cutting board
Dish brush
Towel
2 soft bottles for oil/marinade storage
I've replaced some part and the outer fabric of the bag has seen better days. Likely, I'll have to invest in a new set somewhere during my trip