June 12
The flat roads I had previous days is now histori.  Now the climbs begin and the weather still hot .Some shorts break for water refilling and picking cherries .Lot of crops with those berries after the road.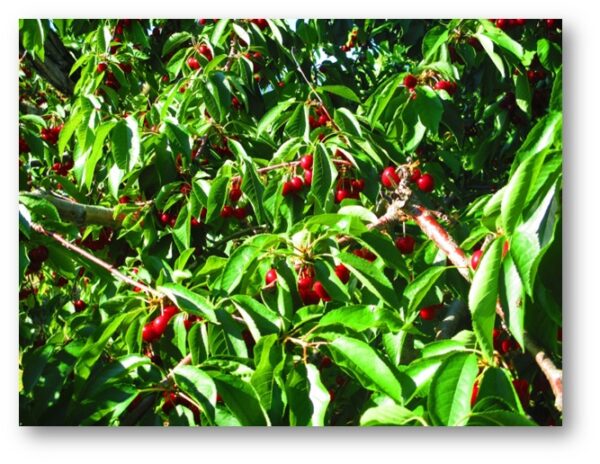 Later in afternoon I arrived to Villes sur Auzon, a small villages but iut seems to be empty, maybe alla inside for dinner. On my way out I stoped when I saw a water pump by the road.
Real nice and and very necessary. From now upwards,  11 km has my GPS calculated with to my tentplace.
Before I got there some friendly Frenchmen stopped me and offered me some bottles of beer, and I didn't deny them.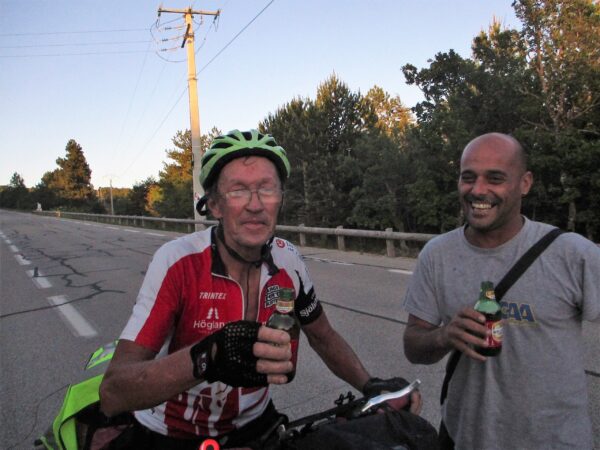 After this nice meeting and break I was ready for may last struggle this afternoon.  At the top this climbing an old church with perfect green spot close to beome my tentplace… Notre Dame de la Consolation was the name of this church. Tomorrow more climbing up to Sault and then I've planned to reach  Châteauneuf-de-Chabre!